Chapter by Chapter
CHAPTER BY CHAPTER || Go through the New Testament with Pastor Sandy, chapter by chapter, Monday to Friday. Will be starting February 13, 2023. Chapter by Chapter is available on Facebook and YouTube. If you would like to receive text and email notifications CLICK HERE.
Women's Gathering
WOMEN'S GATHERING || Ladies! Calvary Chapel Lexington in South Carolina is hosting a women's conference on March 10-11, with the theme "Be Still and Know." If you've been looking for a chance to get away and rest and sit under some great Bible teaching by amazing women such as Tracy Kirk, Sandy Macintosh, and our very own Kathy Adams, then this is the conference for you! We'll leave on Friday morning March 10, and we'll return Saturday evening March 11. Interested in getting some more information? Stop by the information counter today to pick up a brochure or to go ahead and sign up!
Encounter Israel 2024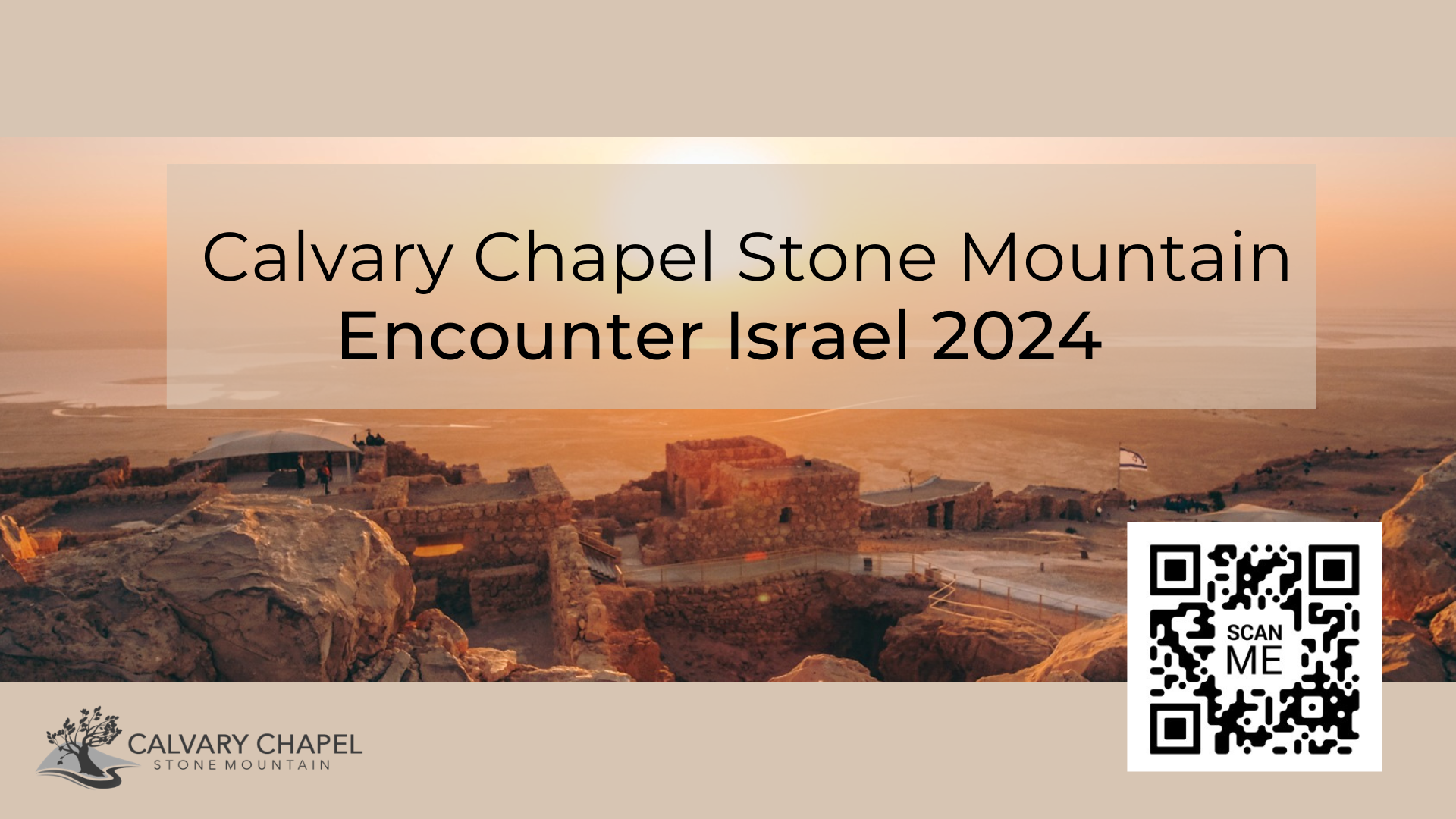 ENCOUNTER ISRAEL 2024 || Join Pastor Sandy Adams on this insightful tour during which he will give biblical insights on location as God reveals Himself to us through the Scriptures. Explore Israel's extraordinary natural beauty and its spiritual, historical, and geopolitical significance. Experience the Bible through your eyes as it jumps off the pages on this tour of Israel. Encounter Israel March 3-13, 2024. Jordan extension March 12-16, 2024.  For more information and registration CLICK HERE.
Youth Summer Camps Save The Dates