Welcome to CalvaryCSM.com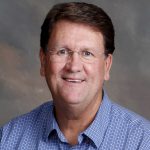 We're glad you've taken an interest in us! Calvary Chapel is a Church that worships Jesus – the promised Savior, the risen Lord, the Coming King. We exist to glorify Jesus and edify His people. Folks today have few certainties, and that's why our goal is bring God's changeless truths to our changing world.
You'll find we're a grace place. We're enjoying a love we didn't earn. God's favor was paid for by Jesus and made available by faith. God accepts us just as we are and right where we're at. And that's how we hope to treat each other.
Our website will help you learn more about our church, so please look around, and we hope you'll join us this Sunday!
 – Pastor Sandy
---
To access video sermons from Pastor Sandy, along with study notes and MP3 downloads, visit SandyAdams.org.