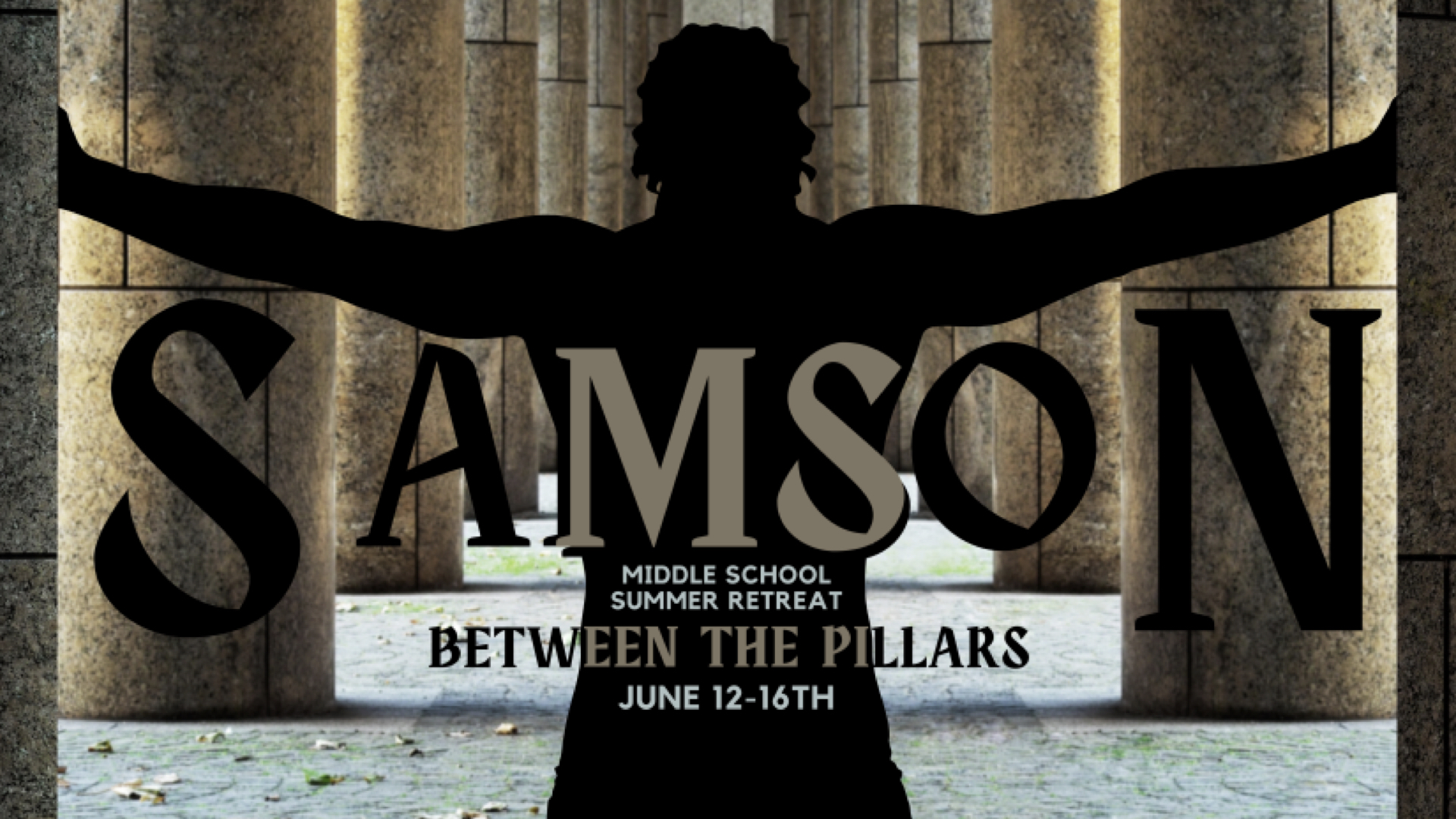 MIDDLE SCHOOL SUMMER YOUTH RETREAT || Today's youth find themselves in very pivotal and tough positions – on one side, they face pressures from secular points-of-view, friendships, and the never-ending search for acceptance – while there remains that still, small voice of truth on the other side. It is important to realize what pillars we are placing ourselves between… Pillars of truth? Or pillars of pressure?
Samson experienced this very problem. Being a Nazarite from birth, he was to abstain from certain worldly influences, yet through a series of many compromises, he found himself completely separated from God's will for his life. Even so, God is faithful and He allowed Samson a chance for redemption. Even at the end of his life where we're told Samson was placed, "BETWEEN THE PILLARS," Samson was given yet another chance to do the right thing before God. It was here that God was glorified more than any time before in Samson's life. I believe there is great truth found in the life of Samson that is applicable to our lives today.
This summer, our middle school youth will enjoy times of worship, devotions, Bible study sessions, and lots of other fun activities while make lasting friendships! Our middle school summer youth retreat is at Awanita Valley Retreat Center this June 12 – 16th!  You can register here. If you have any questions, or need more information, please see Pastor Matt – or contact our church office at (770) 736-2828.