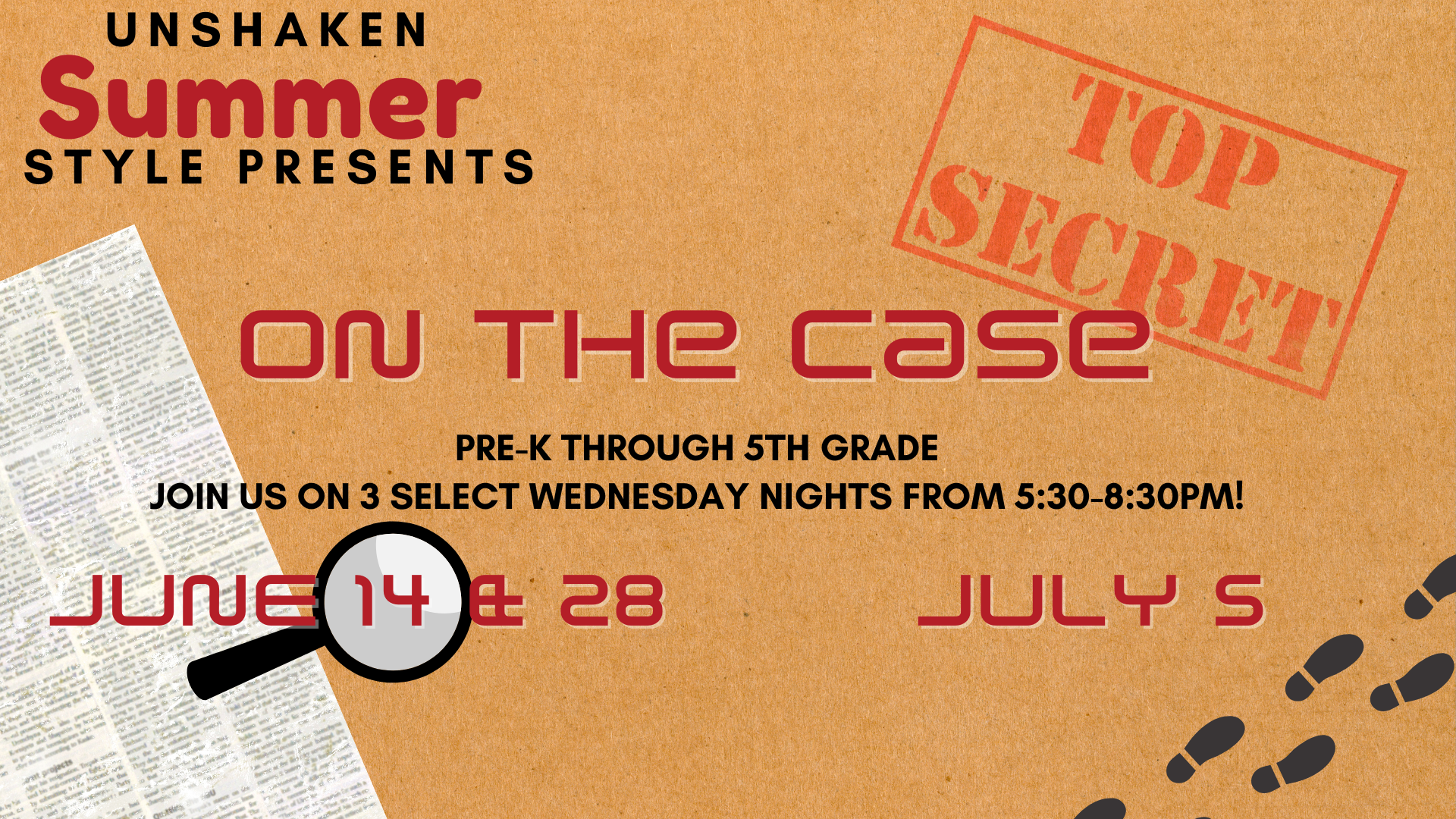 UNSHAKEN SUMMER STYLE || Having a week-long Vacation Bible Adventure is fun. But… its over so fast. Why not stretch the fun out all summer long?  So, like last summer, we're hosting THREE UNSHAKEN WEDNESDAYS throughout the summer.
The theme for our "Unshaken Summer Style" is "On The Case." We'll be detective figuring out some mysteries of life and the Bible. Our first Unshaken Wednesday is June 14 from 5:30-8:30pm. All kids are invited! From 3 years old to the kids who just finished fifth grade. Invite your family, friends, neighbors, and teammates!
And finally, if you are an adult or in one of our youth groups, and you're interested in helping out with our Unshaken Summer events, please let Ms. Stacy know as soon as possible! We need lots of help to make these nights fun and safe for everyone.