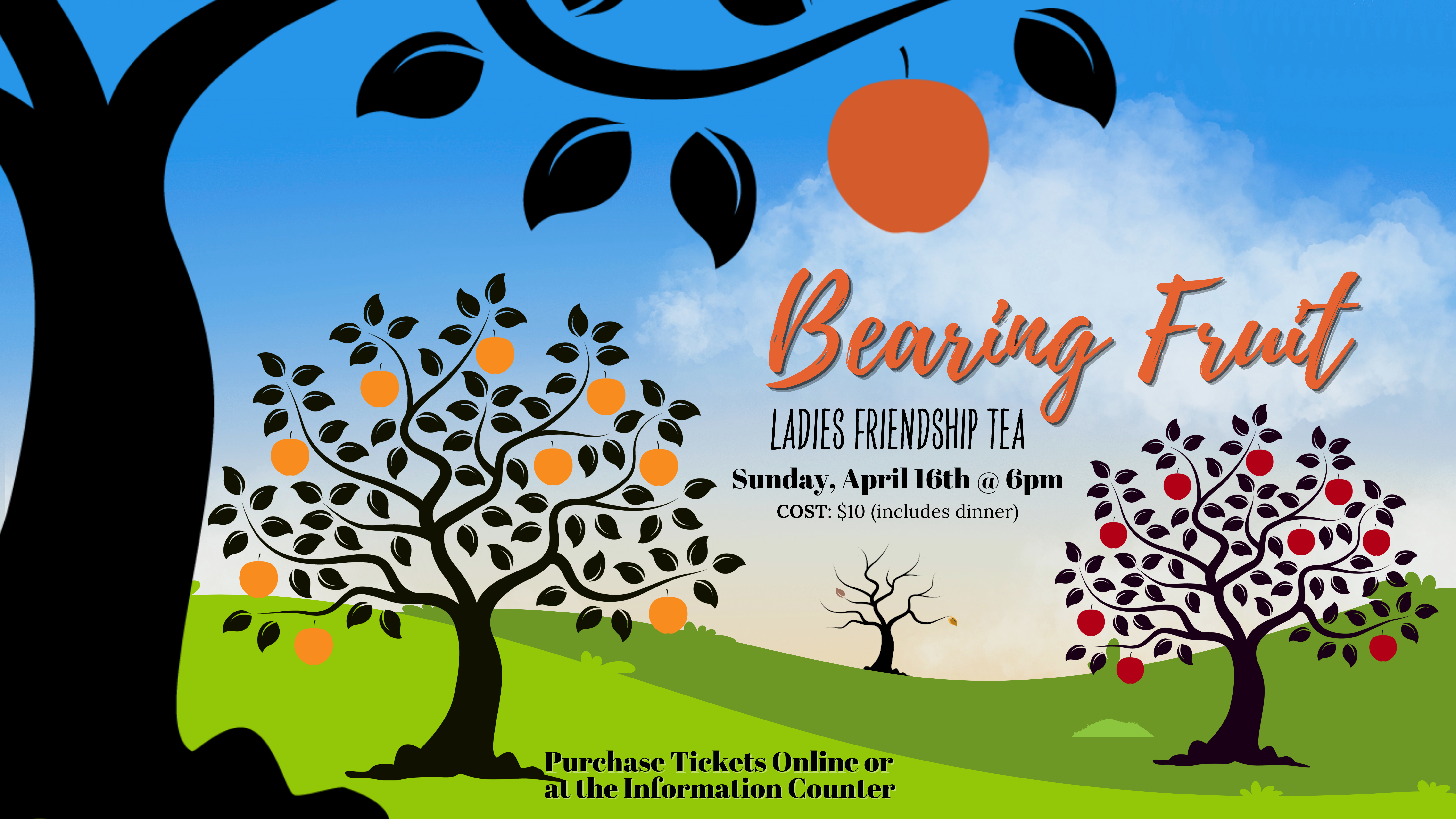 LADIES FRIENDSHIP TEA || Ladies our annual friendship tea is April 16th at 6pm. Our focus is on the fruits, inspired by Psalm 1:3, "He shall be like a tree planted by the river of water, that brings forth its fruit in its season."  Ladies join us for an evening of fellowship, dinner, and listening to Amie, Dolly, and Sherry from the church sharing how they have seen fruit in their lives from studying the Bible.

Amie will be sharing fruit with parenting.

Dolly will be sharing fruit for future and past.

Sherry will be sharing fruit in relationships.
Tickets are on sale at the information counter or you can purchase your ticket online BY CLICKING HERE. The cost is $10. We look forward to seeing you there.