Leader: Kathy Adams | [email protected]
The goal of our women's ministry is to fulfill Paul's prayer for the Colossians, found in Colossians 1:9-11. "For this reason… be filled with the knowledge of His will in all spiritual wisdom and understanding, so that you may walk in a manner worthy of the Lord, to please Him in all respects, bearing fruit in every good work and increasing in the knowledge of God."
We provide women with many diverse and unique opportunities to grow in their relationship with God. Weekly Bible study groups provide a means to focus on the Word of God. Periodically, a Ladies Night Out is scheduled to gather as a whole, giving the ladies a chance to have an evening of food, fellowship, worship and a Bible study from a woman's perspective.
Core Women's Ministry Events
Ladies Bible Study – Bible lessons and small groups.
Special Ladies Night Out – Food, activities, and fellowship.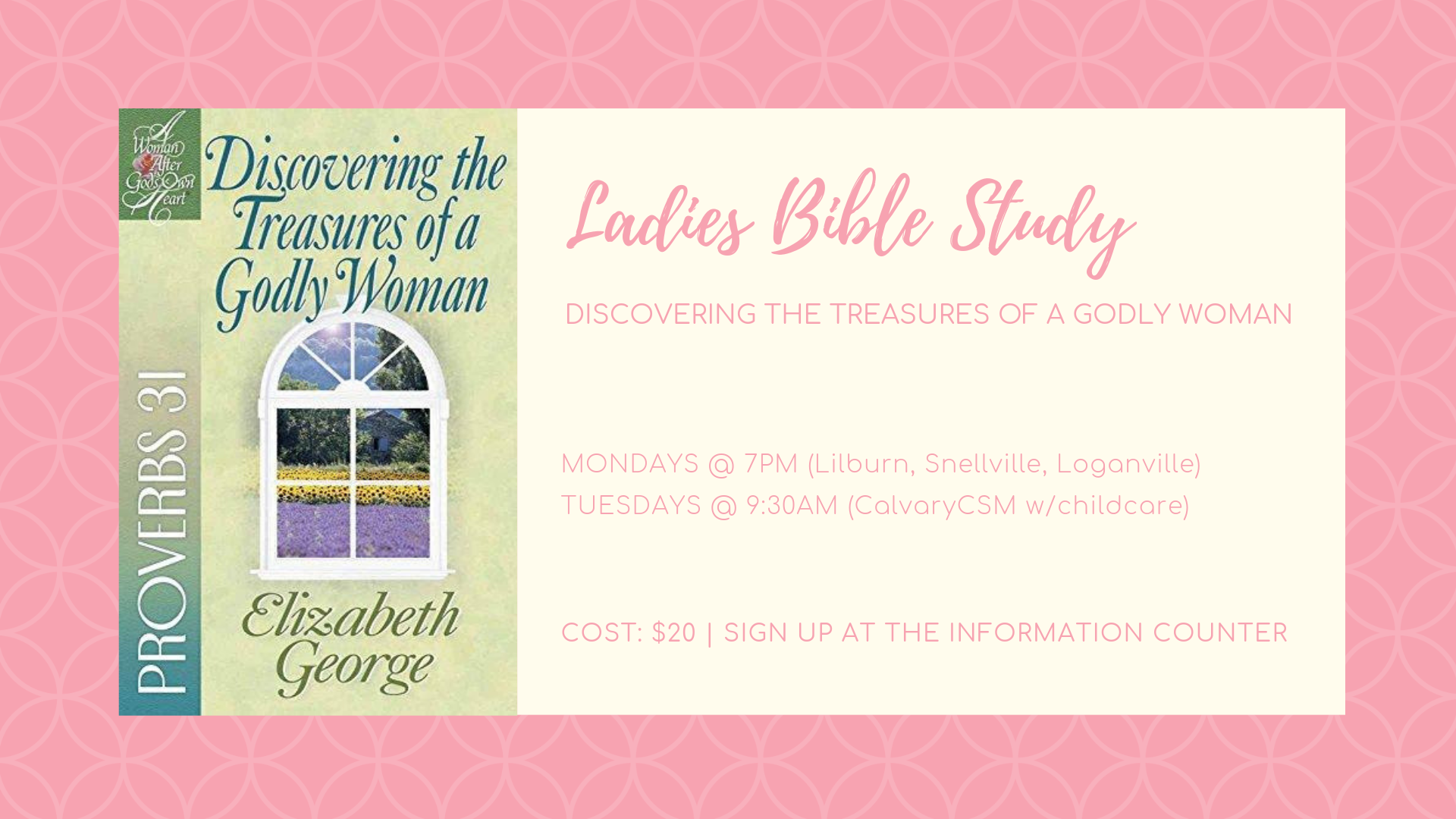 Our Spring Ladies Bible Study meets Monday evenings at Jan's house (Lilburn), Donna's house (Snellville), and Kathy's house (Loganville), all at 7 PM. Tuesday morning's study is at CCSM at 9:45 AM with childcare provided.
Ladies, register this Sunday for "An Out of the Box Experience" next Sunday night, April 28th, at 6:30pm.  This will be a wonderful time of celebrating our friendships together as we hear from Debbie Faulkner.  The cost is $10 for food, and you can click HERE for more information, or to register!  The deadline to register is Wednesday, April 24th!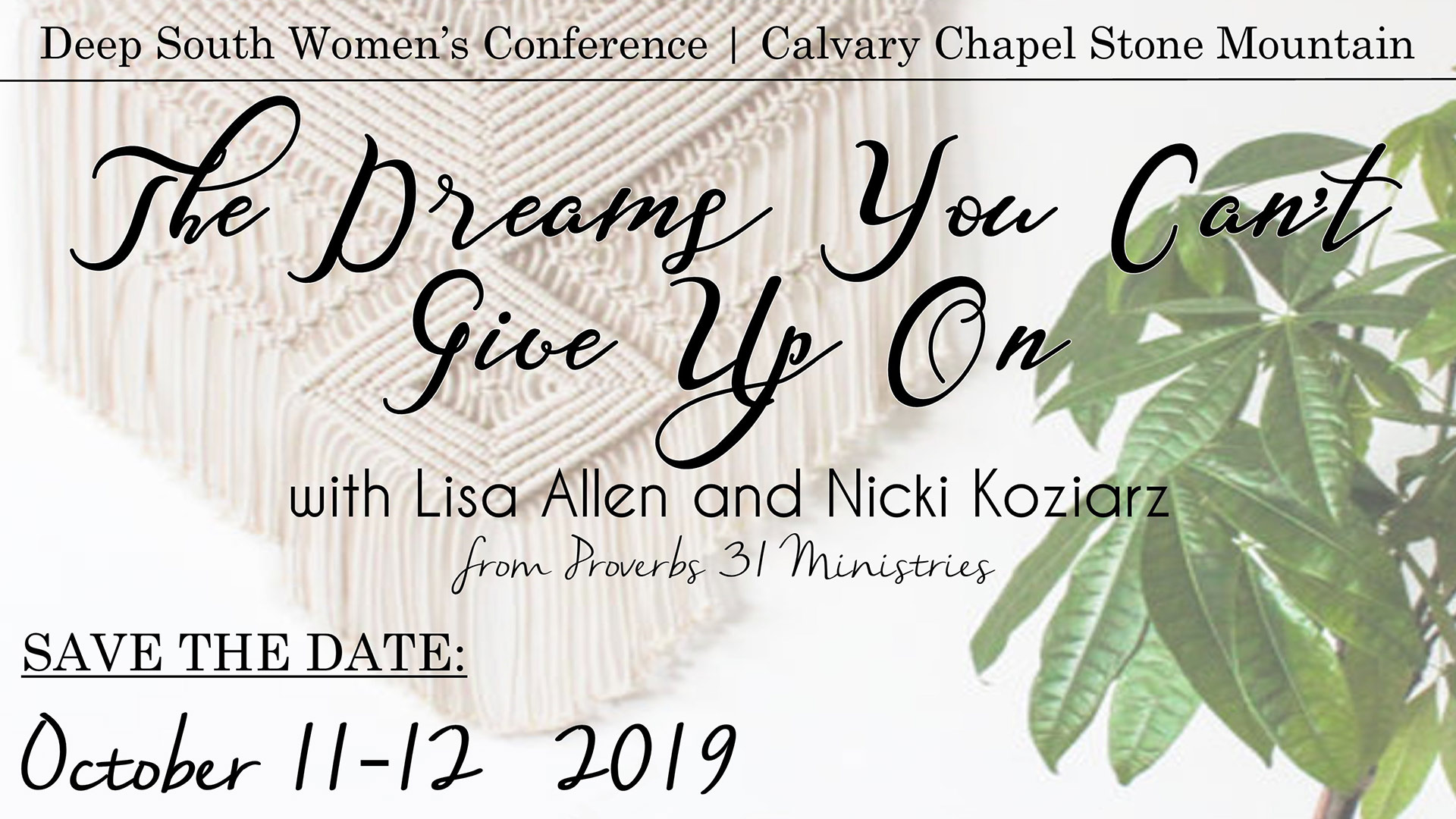 SAVE THE DATE – October 11-12, 2019 FOR 2019 DEEP SOUTH WOMEN'S CONFERENCE. For more info, contact the church office during the week at (770) 736-2828 or by e-mail at [email protected].
UPCOMING EVENTS FOR WOMEN